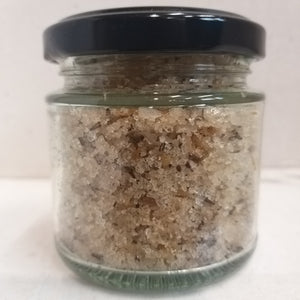 Wild Rosemary and Lemon Sea Salt is perfect for Mediterranean cooking. It goes very well with Fish and Chicken, also delicious with Roasted Vegetables!
Our Solar Sea Salt is hand collected from salt pans along the Greek coast.
This natural solar evaporation allow crystals to form and capture minerals and trace elements.
100g