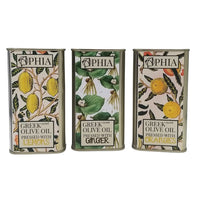 Our infused oil is a bit different
Our popular lemon and orange oils have now been joined by a ginger pressed oil. Now available on our website. Olives and whole fruit combined at the point of cold extraction. For an incredibly fresh and flavorful way of finishing dishes.
shop now
Olive Oil Soap
A new addition to our online store. Made using the cold method. A more labour intensive way of making soap but an ideal method for preserving the benefits of the high quality olive oil and essential oils used to make it. Gentle and nourishing and great for sensitive skin.
shop now