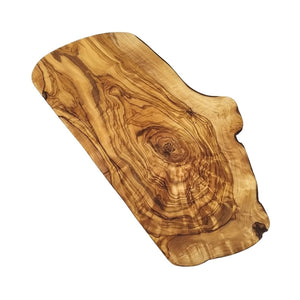 Be Natural Products olive wood serving boards are a great addition to any kitchen. Makes a great platter to serve things in the centre of the table or as a cheeseboard
Sustainable sourced olive wood produced from non fruiting trees and pruned branches. The olive tree is heavily pruned every year after the harvest to increase the olive yield and protect the trees from harsh weather.
Olive wood is beautiful yet practical wood, due to it's density and strength. each piece is completely unique. what is shown in the pictures is the style of the product you will receive not an exact representation, you will not be disappointed!